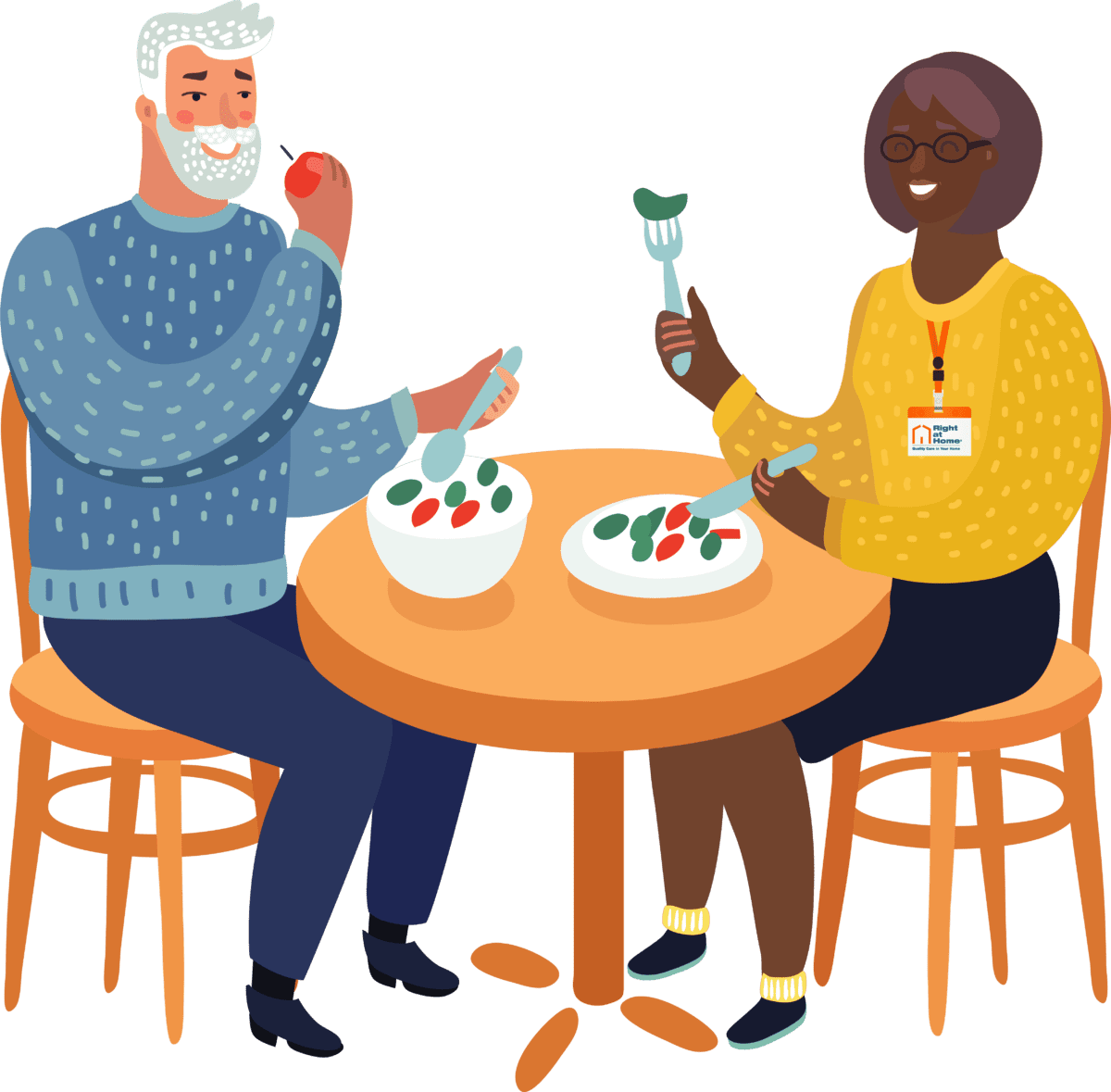 Become a Right at Home Live-in CareGiver
Our Live-in CareGiver's do exceptional work. Their role is to enable the person to enjoy independence from the comfort of their own home.
Whilst this is an extremely rewarding role we understand how challenging it can be to work in a remote part of a community, so we ensure that you build relationships and receive daily support and advice from your managers. The team provides regular face-to-face meetings and supervisions to ensure the live-in care you deliver is the very best it can be. Your wellbeing is a priority for us and our regular meetings and reviews will help support you to feel happy in your role. We also ensure our professional CareGivers meet up with each other through on-going training sessions, so a sense of team and community is established and maintained.
The people who work for us are extraordinary. That's why we continue to be recognised and rewarded for the work we do. We understand, by supporting you in your career, you will support our Clients, improving the quality of their lives and enabling them to live at home longer.
Your dedicated Right at Home team, led by the Owner, the Registered Manager and Senior Care Team, provides unrivalled levels of support. This means you have someone there to introduce you to your Client prior to commencing care and then continues to provide you with unprecedented levels of supervision, mentoring and support to ensure you feel you can deliver the very highest standards of care to your Client.