Ex-Carer reminded of her Irish roots as wish is granted by CareGivers in Tin Full of Wishes Campaign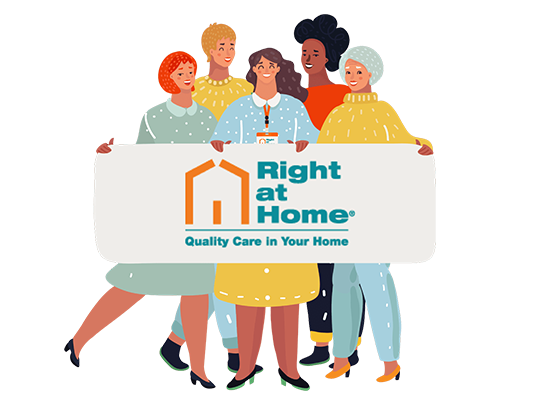 Published: 12/05/2022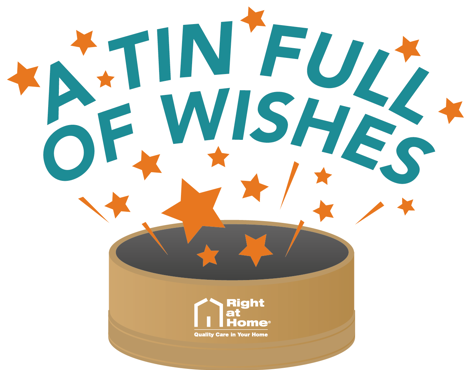 An ex-carer, originally from Southern Ireland, was reminded of her Irish roots, watching 'Seven Drunken Nights', the story of The Dubliners, as her wish was granted as part of Right at Home's Tin Full of Wishes campaign.
Mary Western, originally from Tralee in Kerry, a Client of Right at Home North Somerset, was nominated by her CareGivers after dedicating her life to helping others. In the hope of finding a better life, in 1958, Mary left behind her family to move to Clevedon, to begin work as a Carer in a residential Care Home. Her passion for improving the lives of others never left her, as she continued working as a carer for the remainder of her career.
Mary often shares stories of fond memories singing and dancing to the music of The Dubliners in her home, with friends and family including her four siblings. Her wish was to relive some of these treasured moments and enjoy the music of The Dubliners live, once again – and it was made possible thanks to the tour of the West End musical.
Mary told CareGivers from Right at Home North Somerset: "Irish music reminds me of my roots and my loved ones that are no longer here – especially the music of the Dubliners. I'm so proud of my heritage and despite my age, I still want to keep all these memories alive."
In more recent years, Mary unfortunately lost her beloved husband, who she met working in the care home and went on to have four children with. Mary has also learnt to live with worsening health conditions which have stopped her from attending live music performances which she has enjoyed for most of her life.  
Invited as guests by The Playhouse, Weston-Super-Mare, Mary and her daughter attended the show, which tells the story of the career of the famous Irish band, The Dubliners, through their famous music and dance.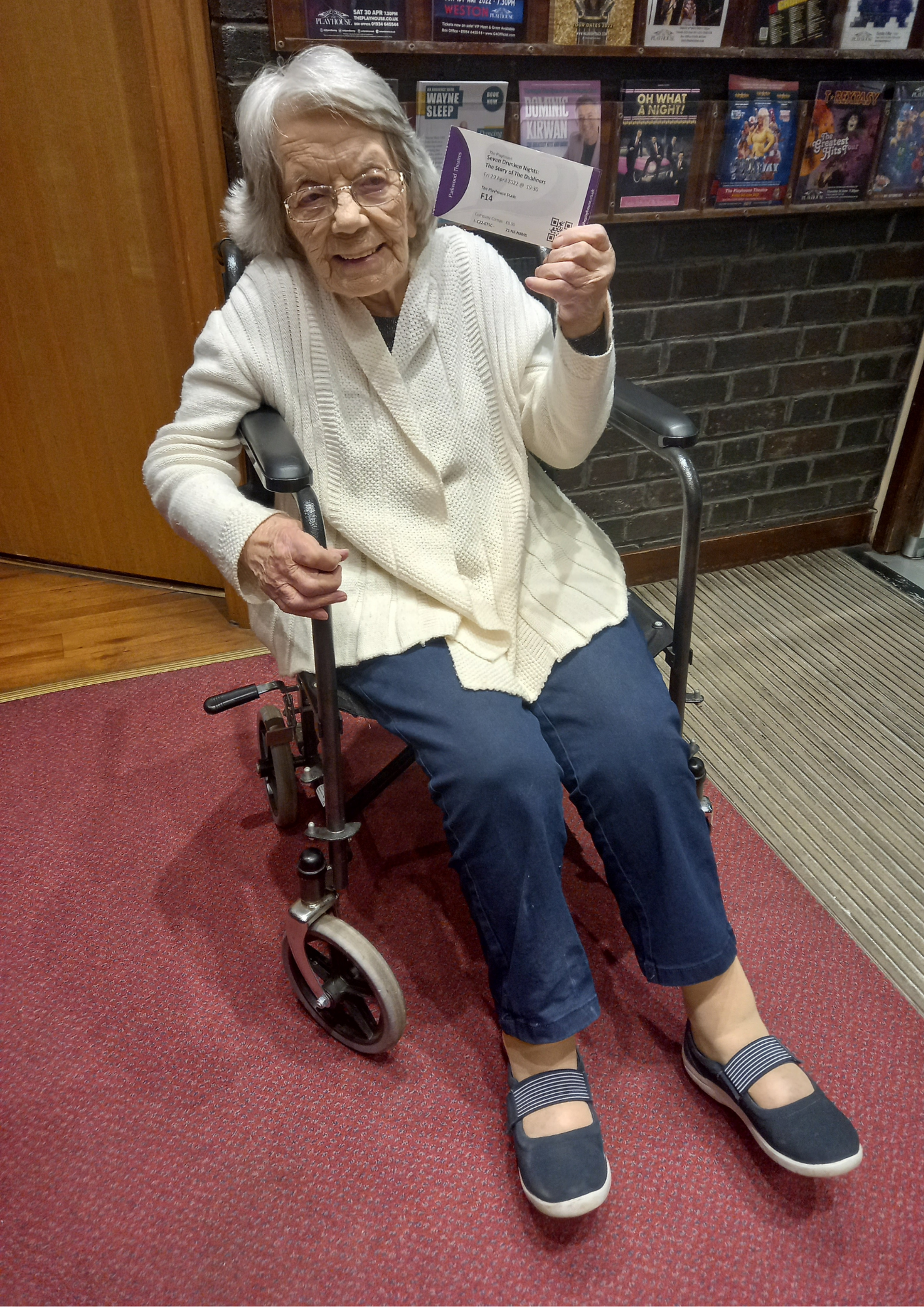 Mark Thompson, General Manager at The Playhouse, said: "We were delighted to be able to assist in making Mary's wish come true through the Tin Full of Wishes campaign. Music and theatre can be incredibly powerful in taking us back to special times in our lives and I am really pleased that Mary could enjoy such a special performance that meant so much to her!"
Mary was elated when Carers told her that she had been chosen to have her wish granted and enjoyed the performance which was showing at her local theatre for one evening only.
Grant Attwood, Managing Director of Right at Home North Somerset said: "Each member of the team that regularly visits Mary loves spending time with her, and hearing her speak so passionately about her Irish heritage, so I am very proud that we could make her dream a reality. Clients are at the heart of Right at Home so we will always go the extra mile for them, whenever we can. I would like to thank The Playhouse for inviting us to their wonderful theatre in our local community – this really is a story of a community coming together to do something special!"
Mary's wish is the fourth to be granted in Right at Home UK's Tin Full of Wishes campaign, where CareGivers from across the network are nominating their Clients to have a once-in-a-lifetime wish granted. You can read all about the campaign here.
The team at Right at Home hope that by seeing examples of how rewarding and fulfilling work as a carer can be, they can encourage more people to embark on a new career in care.
If you are feeling inspired by Mary's story, you can learn more about roles with Right at Home in the brand new Careers in Care brochure, which has been released alongside a Careers in Care quiz, to help showcase the truth behind a rewarding career in the sector.