More milestones for Right at Home as two further 'Outstanding' ratings awarded to offices by Care Quality Commission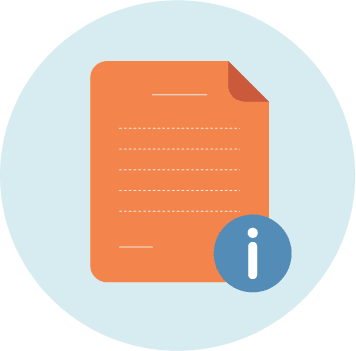 Published: 10/01/2022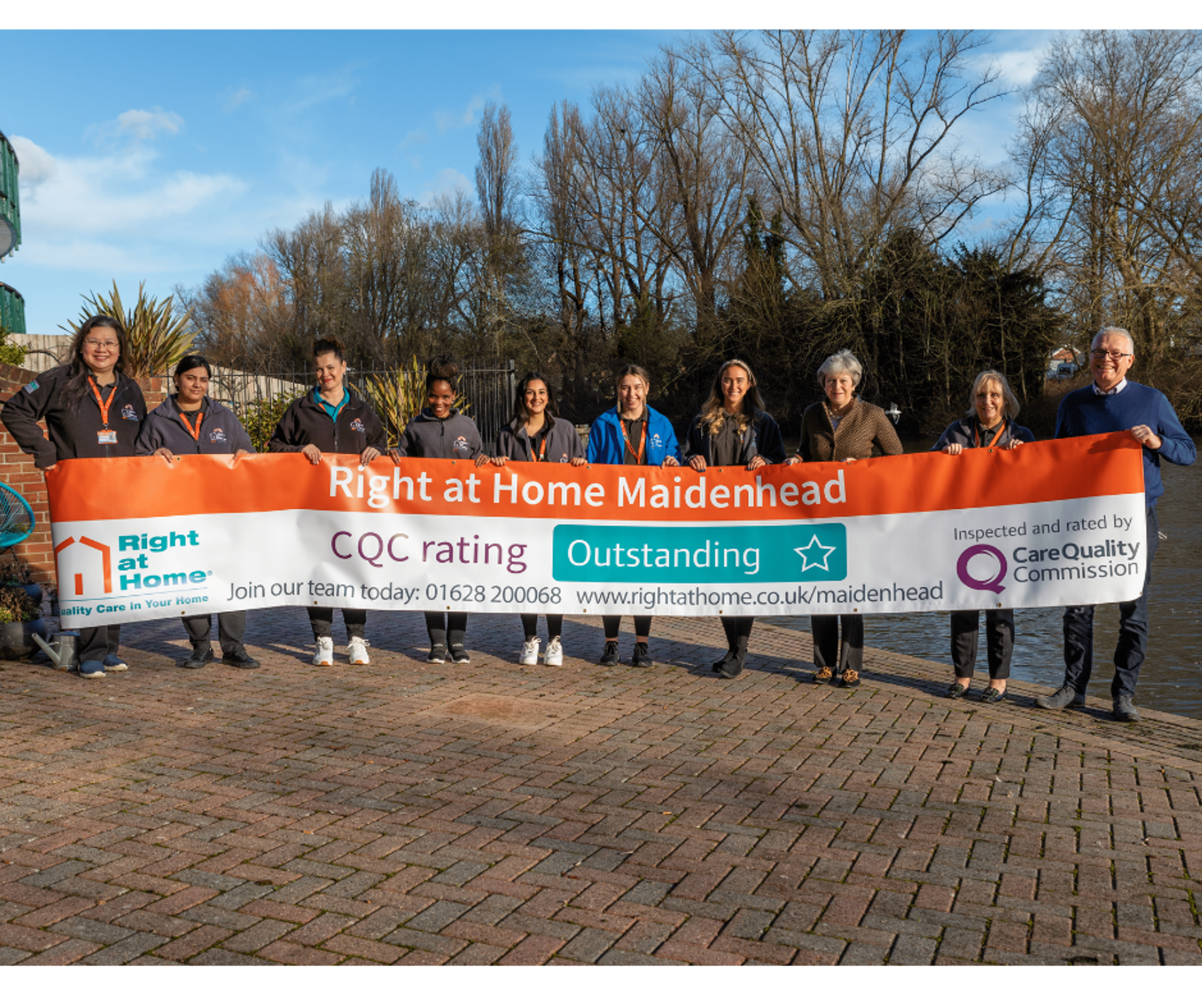 Two Right at Home offices have received 'Outstanding' ratings in their recent inspections by the Care Quality Commission (CQC), meaning the award-winning homecare group is starting the year by adding even more milestones to its portfolio.
Right at Home Maidenhead's Outstanding inspection makes the franchise the first in the group to be re-awarded an Outstanding, following their previous inspection back in May 2019. In the report, the CQC found that the provider continues to provide an excellent level of care services for Clients and rated the office as Outstanding in both Responsive and Well-Led domains, leading to the retention of the overall rating.
Speaking about Right at Home Maidenhead, the report said: "The outcomes of care people received were considered outstanding. The support people received enabled them to reach their maximum potential. Care plans were very person-centred and contained detailed information of how to support people in the best possible way".
The report continued: "The service actively worked to promote social inclusion, prevent social isolation and encourage people's independence within the community"
Right at Home Sutton and Epsom are the most recent office to be awarded an Outstanding by the independent regulator of health and social care, taking the network's overall ratings to 36% of inspected offices rated as Outstanding – a record percentage of offices for the franchise network. 
Last rated as 'Good' in their 2017 inspection, the office received 'Outstanding' in three areas of their inspection: Caring, Responsive and Well-led. This is a rare achievement for many homecare providers, who must achieve Outstanding in two areas to obtain the overall rating.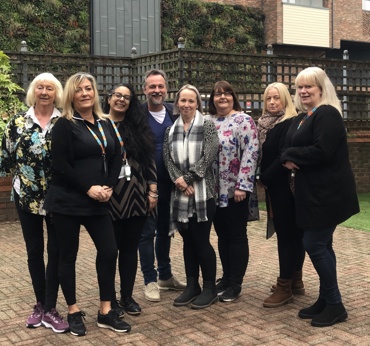 Right at Home Sutton and Epsom owner, Tim Haigh
with members of his team
Right at Home Sutton and Epsom also received high praise in their report, which applauded the standards of care facilitated by staff: "People were truly respected and valued as individuals and empowered as partners in their care in an exceptional service. Staff showed a genuine fondness for the people they cared for, and were dedicated and committed to supporting them and their families to achieve the very best outcomes possible". 
After speaking with Clients and CareGivers, both reports praised the relationships built between staff and Clients, highlighting the care and attention given to matching the two together. 
The report written on the Sutton and Epsom office pointed out that in a recent survey 100% of staff said they 'were well matched to the people they support'. 
Whilst Maidenhead's report said: "The registered manager told us introductory visits were completed prior to care workers being assigned to support each person. Staff were also matched to people based on common interests, such as recreation, life history and other unique connections."
Both branches have also been rated within the top 20 care agencies in their regions by homecare.co.uk. – an award based solely on  feedback from those receiving care and their loved ones, indicating the high quality of care and support provided by the service. 
Owner of Right at Home Maidenhead, Scott MacRae said: "I am delighted that we have been recognised as Outstanding once again. This is due to the team and all our hard work and the outstanding care we have provided over the last couple of years through exceptionally tough times. I'm really proud of them all." 
Owner of Right at Home Sutton and Epsom, Tim Haigh, was equally as proud of his team and said: "All the credit goes to my staff who achieved this during the most difficult period for social care this country has ever seen. What a brilliant way to start the New Year!"
Both offices are currently taking part in Right at Home's national campaign New Year: New Career. It aims to encourage more people to consider a rewarding career in care, whilst tackling common misperceptions of the sector and both owners hope that their outstanding ratings will help to show people what a fantastic industry social care is to work in.
As part of the national campaign, Right at Home have produced a careers in care quiz, which allows those new to care to match themselves to their perfect role, based on personality traits and skillset, by answering a few simple questions. Take a look using the link above and see if you can discover your dream role!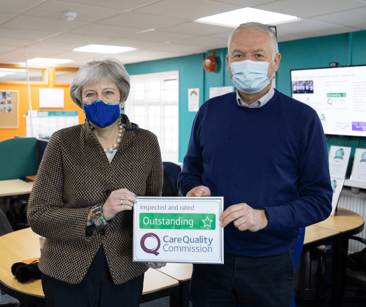 Right at Home Maidenhead owner, Scott MacRae
pictured with ex-Prime Minister, Teresa May