Keeping Active - Exercise for people with reduced mobility
As we get older, keeping physically and mentally active becomes even more important if we want to stay healthy and maintain our independence.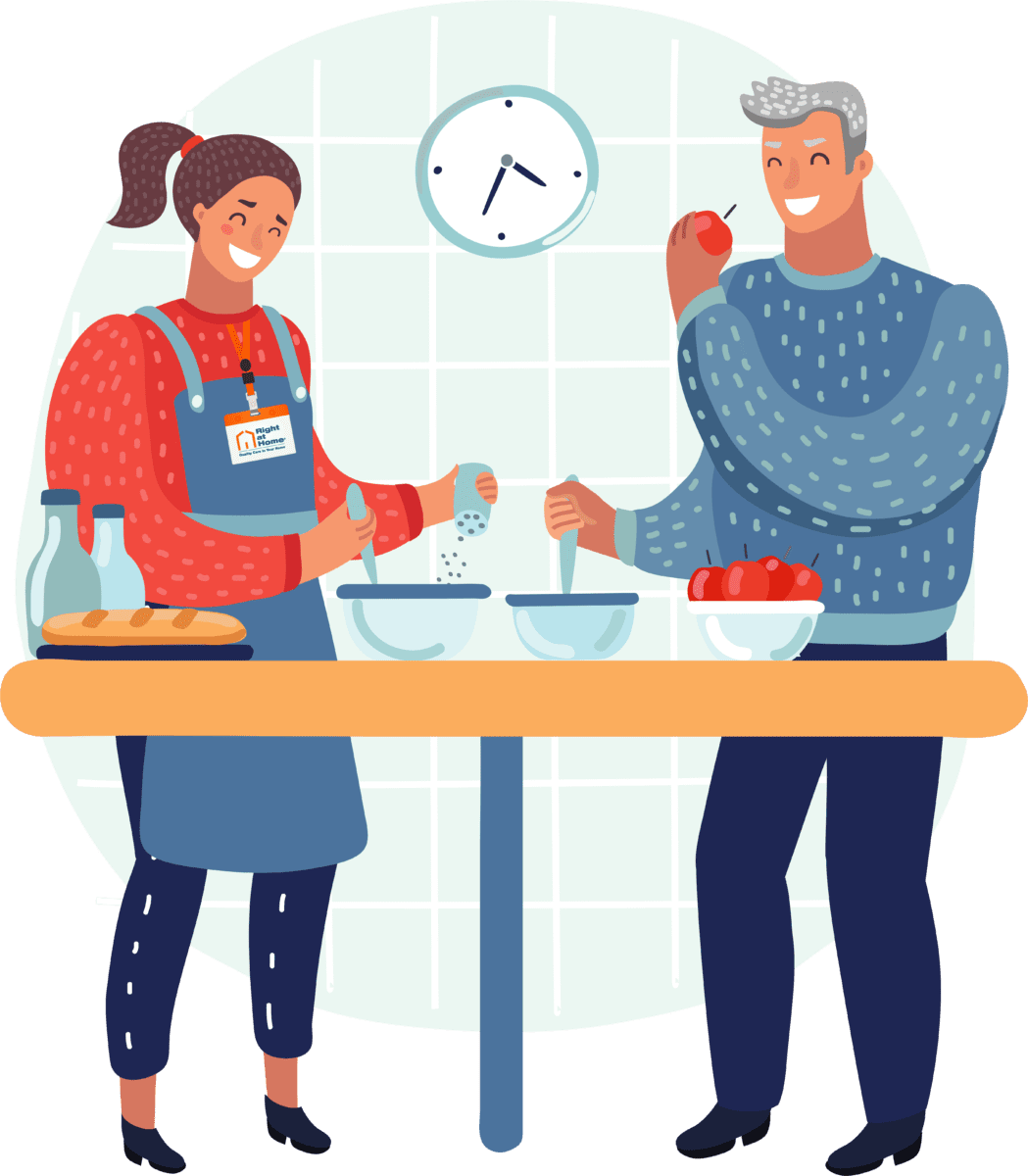 Benefits of exercise for disabled people with reduced mobility
---
For people living with certain health conditions, it can be more of a challenge to keep physically active than it once was. But that doesn't mean that you can't lead an active lifestyle! There are plenty of exercises that you can get involved in without jogging or going to the gym. 
Regular exercise has a whole host of benefits, such as reducing your risk of:
heart disease 
stroke
high blood pressure
non insulin-dependent diabetes
obesity
back pain
osteoporosis
Plus, exercise can improve your mood and help you to manage stress more easily. There is also evidence to suggest that regular exercise can reduce the risk of falling in older adults.
How to keep physically active
---
Adults over the age of 65 should aim for at least 150 minutes of moderate activity per week. Ideally, you should try to do something every day, preferably in bouts of 10 minutes of activity or more.
The types of exercise you can try
---
There are three main types of exercise: aerobic, strength training and flexibility training. Whether you're raising your heart rate, or gently stretching, all physical activity helps to keep your body fit and healthy. You don't need a personal trainer and your exercises don't have to be difficult!
Aerobic exercise - increasing your heart rate
---
If you have limited mobility, or haven't exercised for a while, start small. For the first few days, just walk across the room and back, continuing to build up the distance and speed as you feel comfortable. 
If you're chair bound, sit up straight with your feet flat on the floor. Practice air punching, either upwards or straight out in front. The aim is to get a little out of breath, but not uncomfortably so. 
If you have joint pain, working out in the water can help to keep you active whilst easing stiff joints. Swimming is a great exercise for disabled people with reduced mobility, or those with arthritis. Just being in the water supports your joints and leaves you virtually weightless!
Try walking or jogging through the water if you don't want to swim lengths. A lot of swimming pools often host aqua aerobics group exercise sessions. These sessions are a great way to keep active and socialise.
Strength training - working your muscles
---
You can use your own bodyweight to increase your strength whether you're mobile or not. Using a resistance band and engaging your upper body muscles is a great way to work your muscles, even whilst sitting.
Squatting exercises can help to improve your hip flexibility. Start with standing up from your chair and sitting back down. Hold on to a chair or ask a family or friend for help if you're unsteady. 
There are plenty of easy core exercises for disabled people that are perfectly suited to wheelchair users or people with reduced mobility or balance issues. Sit upright and tighten your core muscles to support you. Whichever exercise you choose, make sure to stretch before and after you exercise to prevent injury!
Strength exercises are a great way to avoid muscle atrophy if you spend a lot of time sitting. However, they don't count towards the 150 minutes required to keep your heart healthy. So think of these exercises as an added bonus!
Take a look at the NHS guide to strength exercises for more ideas.
Flexibility training - improving your mobility
---
Simple stretches are a great starting point when it comes to exercise for people with mobility issues and older people. 
Once you've practised the basics, yoga, pilates, and tai-chi are also great exercises to improve your flexibility. These types of exercise can also help to reduce the risk of falling. You can adapt most flexibility exercises to suit your mobility level, and you can even get involved from a chair or wheelchair.
Local leisure centres or gyms often host classes for yoga and pilates at all levels. You can also find plenty of classes online to join in from home! 
Mental wellbeing activities
---
Physical exercise is proven to improve your mental health whilst also helping to alleviate anxiety and depression, and other mental health problems. But it's also important to exercise your brain independently!
Regular activities such as reading, writing, and undertaking memory or strategic games can help to delay memory loss. Keeping your brain active can also help to reduce the onset, or progression of, Alzheimer's disease. 
The health of your brain plays a critical role in almost everything you do: thinking, feeling, making and accessing memories, playing, and even sleeping. Research has found that keeping the brain active seems to increase its vitality and may build its reserves of brain cells and connections.
When it comes to keeping your brain active and healthy, experts recommend:
Try a combination of the exercises on this page to keep your brain and body happy.
Aim for at least 7-8 hours of continuous sleep every night.
Take a look at our Healthy Eating guide.
Try doing crossword puzzles or Sudoku, reading, playing cards, or putting together a jigsaw puzzle.
Find out more about the benefits of community engagement.
How we can help to keep your brain and body active
---
At Right at Home, we know how important keeping active is to staying healthy and happy. So, where possible, we support our Clients to get out and about in the local community and engage with others. 
Our trusted Care-Givers can accompany you to local classes and help with public transport if needed. 
No matter your current activity level, doing more exercise will help you both physically and mentally. Remember to check with your doctor if you're worried about trying something new.
Discover our services to see how we can help you or your loved ones to keep fit and healthy.