CareGiver of the Year Sandra Coelho supports our Alzheimer's Society fundraising appeal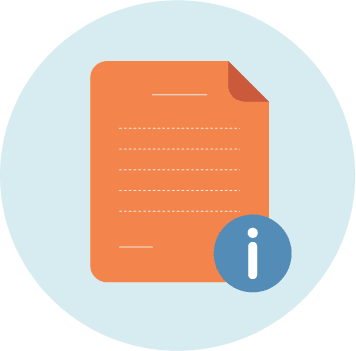 Published: 09/12/2019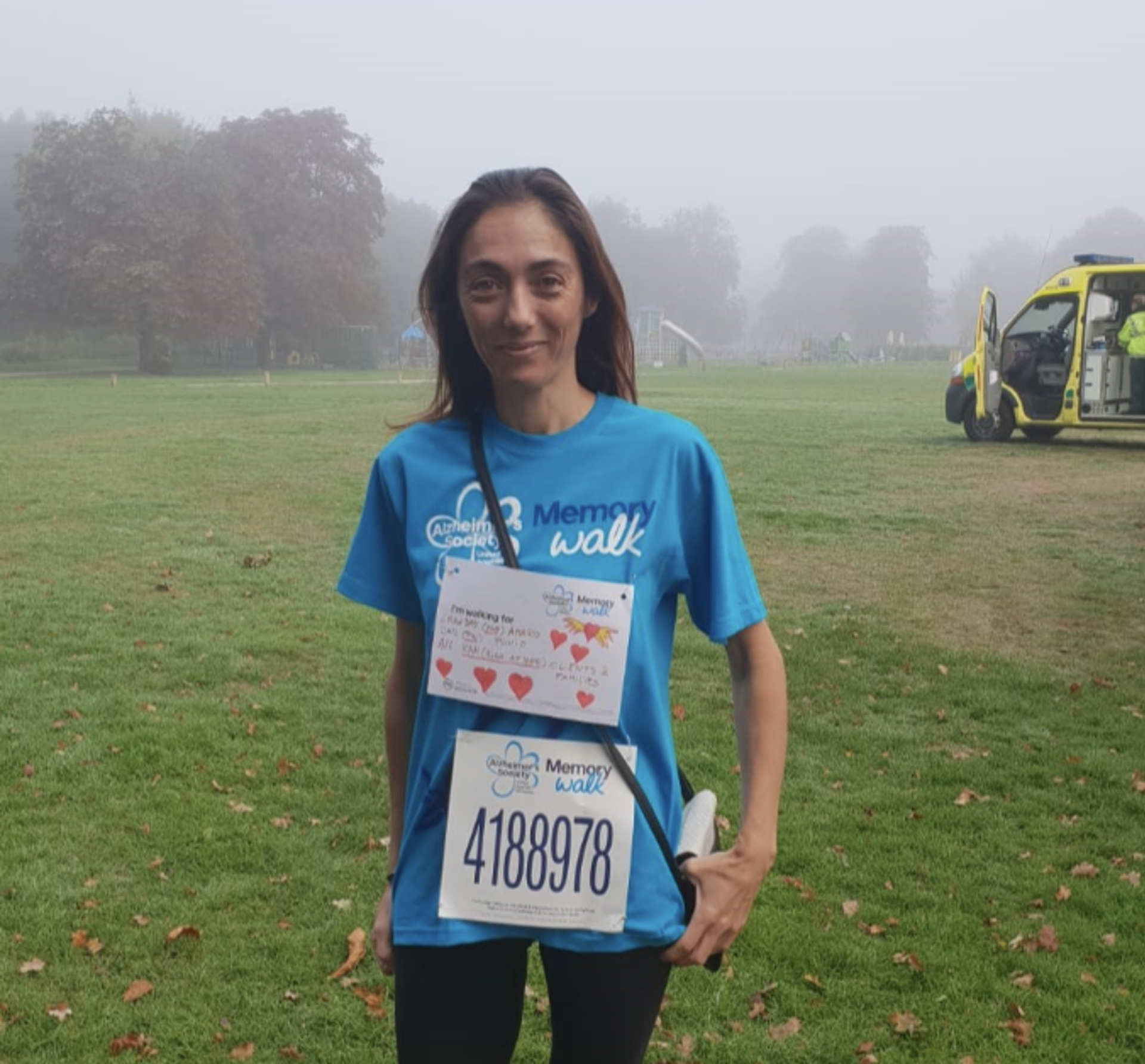 At Right at Home, we are keen to share positive and uplifting news stories from the care sector and what better story to warm our hearts than our very own CareGiver of the Year, Sandra Coelho, who has kindly decided to donate any ad hoc bonuses she receives to our Alzheimer's Society fundraising appeal.
Sandra is a CareGiver at Right at Home Welwyn, Hatfield and St Albans, which is run by husband and wife, Keith and Kirsty Sheena. She was awarded the CareGiver of the Year accolade at our national annual conference in September, just 16 months after joining the business.
Right at Home Welwyn, Hatfield & St Albans draw two £50 bonuses each month, one for going above and beyond and the other for helping out and picking up shifts. This month Sandra was drawn as the winner for helping out and picking up extra shifts.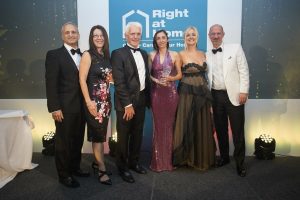 Sandra (third from right) receiving her CareGiver of the Year award in September
Right at Home has been fundraising for Alzheimer's Society since April 2019, when we joined forces and launched our national charity partnership. We pledged to raise £20,000 for the charity across our network of 60+ locally-owned and operated offices within a 12-month period and create 1,000 new Dementia Friends.
Dementia is very close to Sandra's heart as she watched her Grandfather be diagnosed when she was just 7 years old. Care has always been a part of Sandra's life. She first worked in a care home at the age of 18 and has been, and continues to be, a carer for members of her family.
Speaking on her decision to donate her bonuses, Sandra said: "I thought, why take the bonus when I can make a difference and support Right at Home to achieve its fundraising target for such a great cause."
Sandra has also taken part in one of Alzheimer's Society's Memory Walks in Watford last year and next year she has her sights set on completing a charity Skydive!
"I've never done anything like Skydiving before but I have always been intrigued. I asked my partner if he wanted to take part too but he said he is happy to stay on the ground!" Sandra said.
Right at Home Welwyn, Hatfield and St Albans Managing Director, Keith Sheena, commented: "Sandra is one in a million. She's a fantastic CareGiver who is loved by our Clients and is committed to ensuring they are given outstanding care and an improved quality of life. She's truly passionate about supporting the fantastic work of the Alzheimer's Society and helping Right at Home reach its £20,000 fundraising target."
We are incredibly grateful to have CareGivers like Sandra who are truly living and breathing Right at Home's motto of making a difference every day.
A big thank you to Sandra and everyone else who has supported our fundraising efforts. We are delighted to share that as of 9th December 2019, we have raised £19,410.89, which is a whopping 97% of our target.
For more information on our fundraising activities, please visit our Right at Home Alzheimer's Society Appeal Facebook page.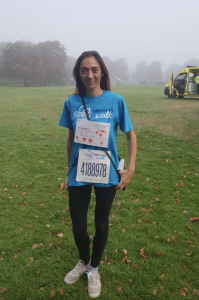 Sandra completing Alzheimer's Society's Memory Walk last year