Right at Home's First Ever Regional CareGiver of the Year Winners Announced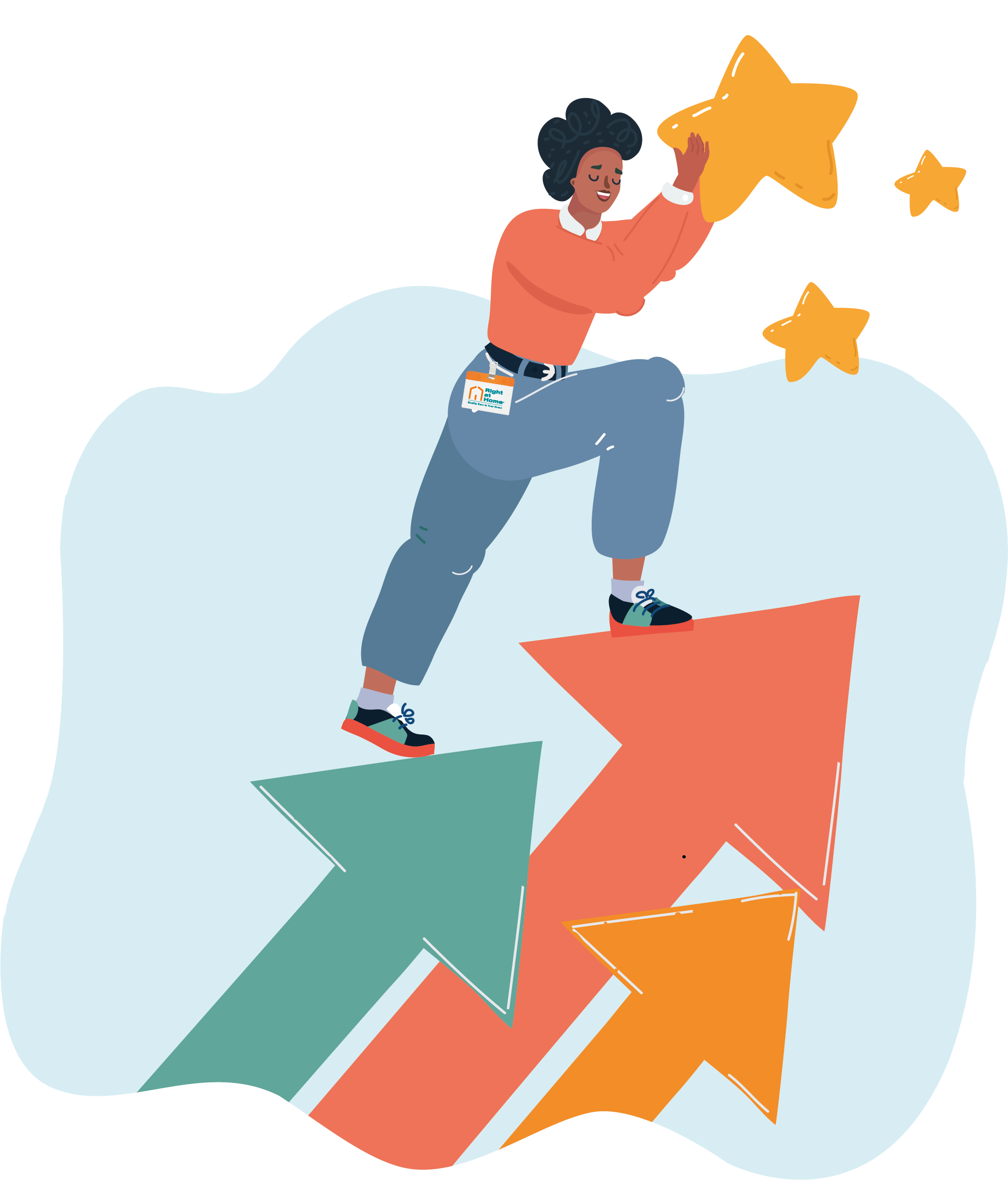 Published: 12/07/2022
Right at Home is delighted to award five winners with Regional CareGiver of the Year titles, after submissions were received from offices across the UK.
The Regional CareGiver Award was introduced to Right at Home's annual Celebration Awards this year to celebrate the incredible work of even more CareGivers. As the Right at Home network continues to grow, we are proud to recognise the increasing number of dedicated team members making a difference in their local communities across the UK.
Each Right at Home office nominated their shining stars who have gone above and beyond for their Clients. The Awards provide an opportunity to celebrate stand-out CareGivers in the network, who live and breathe Right at Home's values and motto of 'making a difference every day'.
The submissions were reviewed by a panel of judges and a shortlist of nominees were interviewed by the Right at Home National Office team to determine who would be crowned the Regional CareGiver of the Year for their respective area.
We are proud to share the winners selected for each region:
Sarah Lisle – RaH North Cheshire & Leigh (North Region)
Simone Drinkwater – RaH Bishop's Stortford & Braintree (East Region)
Jordan Lewis – RaH Borehamwood & Watford (Greater London Region)
Louise Gwalter – RaH Basingstoke & District (South East Region)
Becky Kenworthy – RaH North Somerset (South West & Wales Region)
The regional winners will receive a winner's certificate and a £50 Amazon voucher and will now progress into the national finals to compete for the overall title of Right at Home CareGiver of the Year. The winner will be decided by an independent panel of judges comprising of experts from the franchising industry and the social care sector and will be presented with the accolade at Right at Home's Annual Conference on Thursday 29 September.
Commenting on the awards Lucy Campbell, Right at Home CEO, said: "It is great to see the standard of entries and level of competition for the Regional CareGiver Awards – it was fantastic to read so many inspiring and heart-warming stories. It highlights the dedication and high standards our CareGivers have, right across the network. We want to wish the winners an enormous congratulations and extend our thanks for their incredible commitment to our Clients."
Simone Drinkwater, Regional Winner for East England, said about her win: "I am overwhelmed, but really pleased. I have such amazing colleagues and managers, without their help and input in everyday calls and challenges I wouldn't be where I am now."
Becky Kenworthy, Regional Winner for the South West, said about her win: "It was a complete shock to win, and I am very honoured. I'm so proud of our whole team because even though the award is for me it's for our team and our Clients. I just want to care for people and do the best for them."
Greater London's Regional Winner, Jordan Lewis said: "I feel very grateful and proud to receive such an honourable award. It's such an amazing feeling. My win means a lot to me. All I want to do is come to work and make a difference."
If you think you've got what it takes to join our award-winning team of CareGivers, browse our most recent vacancies today.