Right at Home receives first award of the year as Learning and Development Officer is named 'Trainer of the Year' by Advantage Accreditation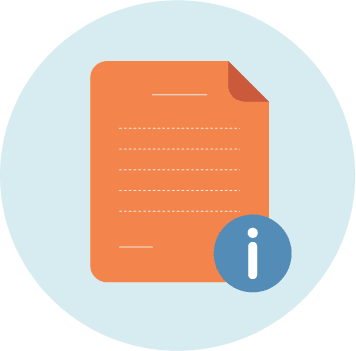 Published: 10/01/2022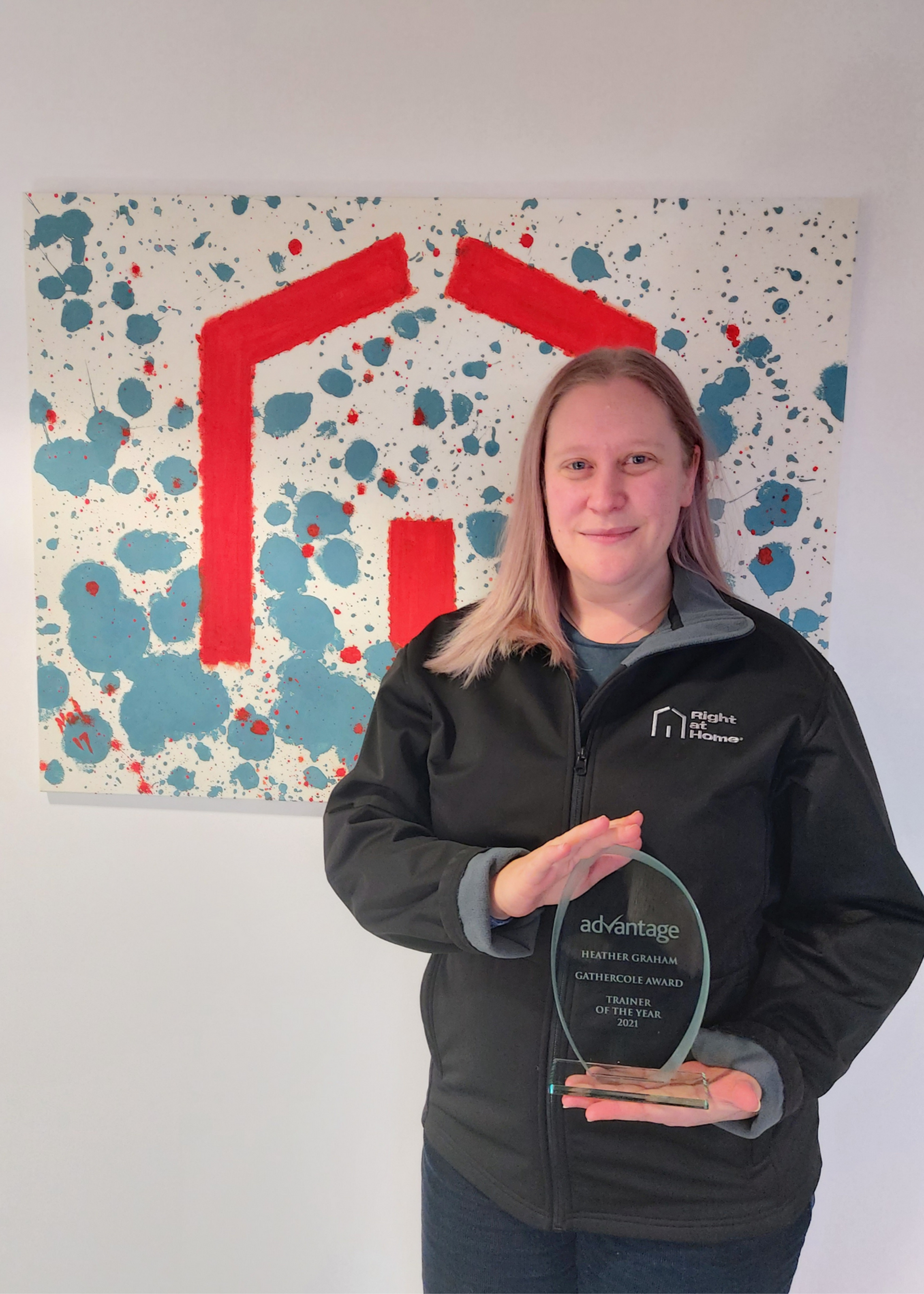 National homecare provider Right at Home has started the year with their first award, as Heather Graham, their Learning and Development Officer has been named 'Trainer of the year'. The 'Gathercole Trainer of the Year' accolade was awarded by Advantage Accreditation, an independent accreditation body specialising in health and social care,  supporting care organisations to deliver nationally recognised training programmes.
Heather Graham, who has worked at the franchise National Office since August 2019, delivers courses to Right at Home offices across the UK, to all levels of staff, including franchise owners, Registered Managers and CareGivers. Part of her role includes supporting trainers from offices to deliver their own training programmes, as well as working closely with new talent to the sector delivering induction courses. 
Using a combination of nationally recognised qualifications that align with the RQF framework, as well as bespoke Right at Home training programmes, Heather is committed to helping talent in the social care sector to perform to their highest level, which was noticed by the accreditation body. 
Advantage Accreditation said: "Heather Graham is an outstanding trainer. By teaching with commitment, compassion and superb attention to detail, Heather has improved the knowledge and skills of all her learners. With well-trained staff, Right at Home continues to provide excellent care for service-users. Well done, Heather!" 
Since joining the team at Right at Home, Heather has developed a range of bespoke training programmes, including a Coaching and Mentoring programme and the 'Train the Trainer Academy' programme. This offers employees the opportunity to upskill and become accredited to deliver in-house, practical training in: Basic Life Support, Moving and Assisting and Medication Administration. . 
Speaking on her award win, Heather said: "I am extremely proud and honoured to receive the Gathercole Award Trainer of the Year for 2021 and I am grateful for the recognition it gives to my role in learning and development. My aim when joining Right at Home was to bring my experience and passion for development to the network, to help them raise and maintain the standards of training delivered nationwide."
She added: "This has been a fantastic journey for me over the last few years, firstly developing and creating the qualifications, then working closely with Advantage to get the courses accredited externally, and finally delivering them to delegates from our fantastic franchise network, so it is exceptionally rewarding to have been recognised in this manner."
Right at Home have recently launched their first campaign of the year, titled, New Year: New Career. The campaign aims to encourage new talent to join the social care sector, as well as dispelling misconceptions about roles within the sector. The group hope that their bespoke training and development opportunities will assist in attracting new talent to take up a career in care.
As part of the national campaign, Right at Home have produced a careers in care quiz, which allows those new to care to match themselves to their perfect role, based on personality traits and skillset, by answering a few simple questions. Take a look using the link above and see if you can discover your dream role!